Meet Josh.AI Voice Automation
Imagine More with Control4 + Josh AI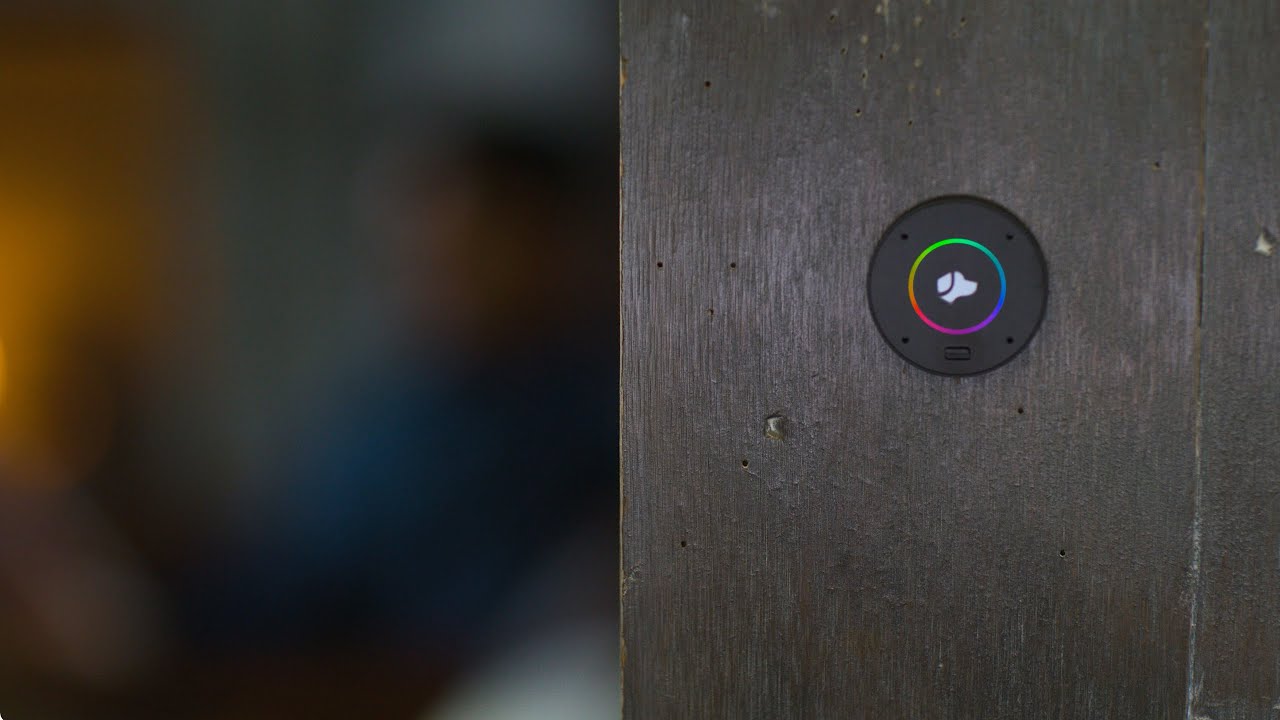 At this point, you may have interacted with a voice assistant or two. They are on your phone, inside smart speakers, and even available in some cars. The typical voice assistant can tell you the weather or a joke. They help you shop, and they can play music. The mass-market voice assistants can do a lot of different things, but can they do it well? Do they always understand what you say? Do they sometimes chime in when you do not even address them?
For all of these reasons and more, we are very excited to introduce you to Josh.ai! An intuitive and privacy-focused voice assistant specifically built for professionally-installed smart homes. Automation is not an add-on that Josh offers; its sole purpose is to provide a unique and elegant hands-free voice experience.
WHAT DOES JOSH DO?
Josh enables you to use voice control naturally. Installing Josh with your Control4 system unleashes the possibilities of your smart home while enabling every family member with a personalized and inclusive control platform. Freely make multiple requests in a single command, contextually adjust your surroundings, and conveniently search for your favorite media content, thanks to Josh's knowledge of Control4's connected devices.  In addition to luxurious design and elegant user experiences, every Josh interaction remains private thanks to its steadfast commitment to keeping user data secure. Snap One is excited to bring Josh's innovation to every Control4 home!
A PURPOSE-BUILT AI
Josh is beyond a standard assistant, empowering you to execute compound commands, like: "OK, Josh: dim the lights to 25%, listen to the Rolling Stones, and set the volume to 50%." Equipped with powerful far-field microphone arrays, Josh Micro and Josh Nano can hear you from across the room while providing responses through your surround sound speaker system. Josh can also schedule commands for the future, like "OK Josh, turn on the porch light at sunset," or "OK Josh, watch ESPN in 30 minutes." 
NOT JUST SMART, INTELLIGENT CONTROL
In addition to voice control, Josh's microphones are equipped with an array of sensors that enable location and contextual awareness for more intelligent interactions. Since it is recommended that Josh devices are placed in frequented rooms and areas, location does not need to be specified when making a request. Simply saying, "OK Josh, turn on the lights" activates the lights in the room or area that you are in. Josh's memory of your prior request also offers seamless follow-up commands, like "OK Josh, set them to 50%," to adjust the lights you just spoke to. Josh's memory extends across devices -- For example, following video commands, like "OK Josh, watch the news," the request, "OK Josh, set it to 40%," adjusts the volume of your TV.
INTUITIVE, AND ALWAYS LEARNING
Josh's proprietary natural language processing technology enables its users to not have to memorize scripted or clunky phrases. Thanks to its intelligence and ability to infer meaning, Josh understands different accents, dialects, and can process millions of variations of commands. Josh also uses machine learning to continuously adapt and evolve over time. The more you interact with Josh, the more it will become tailored to your needs. Every Josh system receives bi-weekly over-the-air software updates, which include new features and improvements. 
SECURE AND PRIVATE
Josh was built with user privacy in mind and will never sell, share, or leverage data. Josh microphones can be physically muted to ensure it does not accidentally activate during private or noisy moments. While Josh is continuously learning from your adjustments, habits, and preferences, you have the choice to control how much data your home shares, and you can purge that data at any time.
SCALABLE FOR LUXURY PROJECTS
The Josh software includes instant device discovery and control, expediting deployments for installers. As a professional solution, Josh provides the flexibility to scale up, no matter the project's size, duration, or complexity.
LET'S MEET THE FAMILY
Thanks to its state-of-the-art voice engine and purpose-built artificial intelligence, Josh Micro can power voice control experiences throughout a Control4 system. The multi-purpose capacitive touch dial on Josh Micro adapts to your latest command. Saying "Ok Josh, turn on the lights" transforms the touch dial to a dimmer, while "Ok Josh, play some music" makes it a volume controller. Offered in Carrera White and Onyx Black, its sleek shape complements the aesthetic of the modern smart home. Each box comes with a wall-mount kit, POE adapter, power cable, and stand legs to handle any installation's needs.
Josh Nano is slightly larger than a quarter yet is optimized to control the largest and most advanced properties. By utilizing Josh Core as the brain of the system, the assistant's place in the smart home has been reimagined. Josh Nano's four-microphone array features advanced far-field listening. It remembers the last voice command given and will toggle the state of that device with a single tap of its capacitive surface. When speaking to Josh Nano, its audible responses are disseminated by a room's premium speakers to provide a fully integrated living experience. Josh Nano is available in Coral White and Jet Black to subtly suit any space's design aesthetic. Camouflage Josh Nano with a custom circular or square paintable cover to make any home's technology truly invisible.
Josh Core is the most robust and versatile component of the Josh.ai ecosystem, securely orchestrating the communication between Josh Micro, Josh Nano, the Josh App, and the Control4 system. Purpose-built for custom installation, Josh Core seamlessly fits into a home technology professional's arsenal as the voice automation processor to handle any and every need.  Directly connected to the Local Network via POE, Josh Core processes customer and control system interactions on-site whenever possible for a more reliable, powerful, and private automation experience. Josh Core includes two VoiceLink outputs, enabling simultaneous voice feedback to areas of the home where Josh Nanos or Josh Micros have received commands. Josh Core can be configured to scale up to enterprise-grade network topographies. Multiple VLAN support empowers installers with the flexibility to deploy voice automation in their most intricate projects.
JOSH DOES NOT HAVE HIS PASSPORT
Josh.ai products are currently distributed exclusively to Control4 Partners in the United States and Canada.  Sorry, United Kingdom and International Control4 friends. While Josh has long-term plans to release internationally, there are linguistic and logistical updates that are needed before expanding further. However, trust that we will keep you up to date on any progress or expanded availability!
ADD JOSH TO YOUR FAMILY
Enrich your life with natural-language voice control, knowing your privacy is prioritized! Contact us about adding Josh.ai to your Control4 Smart Home!